On August 8, Fu Xuming, deputy secretary of the Municipal Party Committee and mayor of the relevant departments, visited and investigated the high-tech project work of Ningxiang High-tech Zone, Wang Xiangyun, executive vice mayor of the Municipal Party Standing Committee, Zheng Qi, secretary of the Party Working Committee of Ningxiang High-tech Zone, Su Jitao, deputy secretary of the Party Working committee of Ningxiang High-tech Zone, visited Hunan Days Optoelectronics Co., LTD.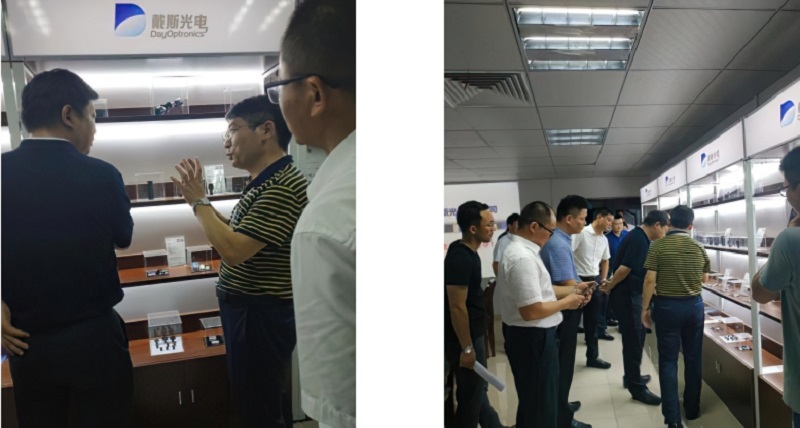 On the same day, Mayor Fu Xuming and his delegation went into the production workshop of the enterprise to understand the development of the enterprise and listen to the problems and demands encountered by the enterprise in the development.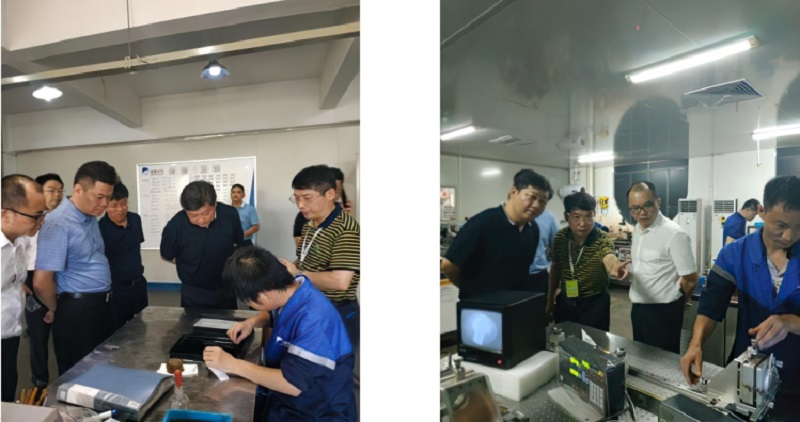 Mayor Fu Xuming Fu fully affirmed our achievements and enterprise development plan. He pointed out that with the continuous improvement of the construction of the innovation system of the park, the high-tech industry cluster is becoming more and more powerful, with reasonable planning and layout and distinct industrial characteristics. Encourage the company to continue to make good use of the industry-universityresearch technology innovation platform, and said that Ningxiang will further strengthen its services to provide a good environment for enterprises to grow bigger and stronger in Ningxiang.
Mayor stressed that at present, the park is creating a high-tech zone, the park in the future development of the standard positioning and layout, to focus on solving the "high, fine, sharp" problem, to further consolidate the foundation, improve the development planning, improve the policy system, innovation system and mechanism, optimize the innovation and entrepreneurship environment, maximize the concentration of innovation factors and innovation resources. Comprehensively stimulate the internal driving force for the development of high-tech zones; In accordance with the standards and requirements of the high-tech zone, vigorously develop advantageous and characteristic industries, actively cultivate and introduce high-tech enterprises and high-tech projects, increase support and support for enterprises in scientific and technological reform, transformation and upgrading, effectively create a good environment for innovation and entrepreneurship, and fully demonstrate the advantages and characteristics of Ningxiang High-tech Zone.
Days Optoelectronics will continue to innovate, demand themselves with higher goals, and improve to a higher level.